In the basement of the winery and on an area of 230m2 are the cellars of maturation and ageing of the wines.
The maturation of white and red wines is done in Ermitage French oak barrels and their ageing in bottles lasts from 1 to 2 years.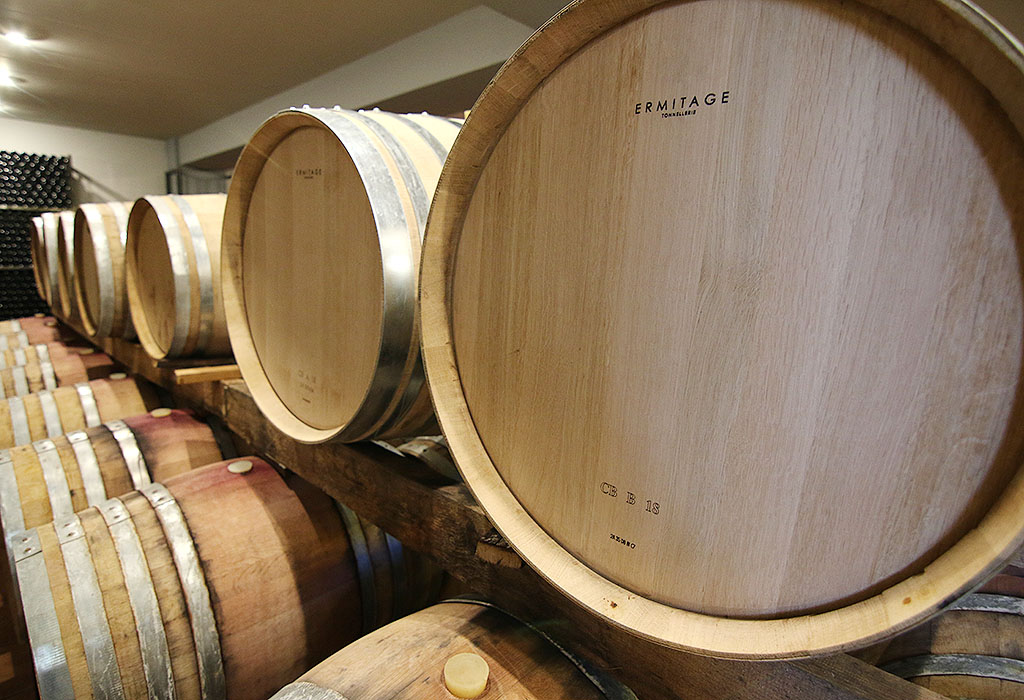 At perfectly controlled temperatures (15-17οC) and humidity (70% -80%), the most suitable conditions are attained in order to create the special terroir of Poultsidis Winery, giving its wines a unique taste and aromatic complexity.

The maturation of the red Karyos Gaea (Agiorgitiko-Limniona) lasts 1 year in the barrel and 1 year aging in the bottle.

The maturation of red Vintage (Cabernet Sauvignon, Xinomavro & Agiorgitiko) lasts 2 years in the barrel and 2 years in the bottle (Grand Reserve aging).

The maturation of White Chardonnay Oak takes place in the barrel and lasts 6 months.